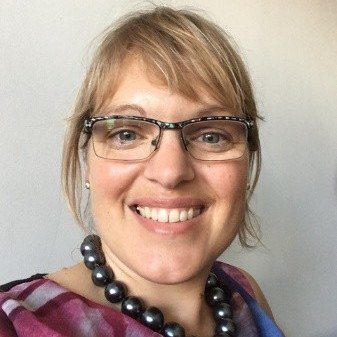 Ute is an adult educator and Associate Instructor with Dynamic Learning. She also teaches at the Nova Scotia Community College's School of Business.
Having travelled to and worked in 45 countries and speaking 4 languages, Ute is passionate about everything intercultural. She applies her international lens to her disciplines including Economics, Business Administration, and Adult Education.
Her solid academic learning and her diverse experiences have positioned her well to show businesses how to build strong international partnerships based on cultural understanding. Ute has coached students to increase their self-awareness and confidence through international education. And she has helped immigrants find meaningful employment and become culturally integrated. Ute loves to share her passion for Lifelong Intercultural Learning.
As an instructor, Ute has 20 years' experience teaching diverse groups in different settings including MBA students at the National University in Mexico, students at Nova Scotia's Community College, and professionals from private and public sectors interested in diversity and inclusion. Ute has coached 200+ international students from 35 countries facilitating their transition to the Canadian labour market.
Long ago, when her high school teacher told her parents that Ute would never be able to speak a foreign language, she knew that mastering the seemingly impossible is what motivates her.
Today, as a German-born, Canadian citizen with a Mexican heart, she raises her bi-racial children in a multicultural environment. Ute is dedicated to fostering the Art of Living and Working Together in constructive harmony.
Ute holds a Bachelor of Arts (Econ) from Heidelberg University in Germany, a Master in Business Administration (MBA) from Dalhousie University, and a Master in Education (Lifelong Learning) (MEd) from Mount Saint Vincent University.
Comments about Ute's teaching include:
"Ute was an effective communicator and was full of energy to keep the class engaged."
"Ute is an awesome instructor!"
"Ute was great and worked well with Eileen, very passionate."